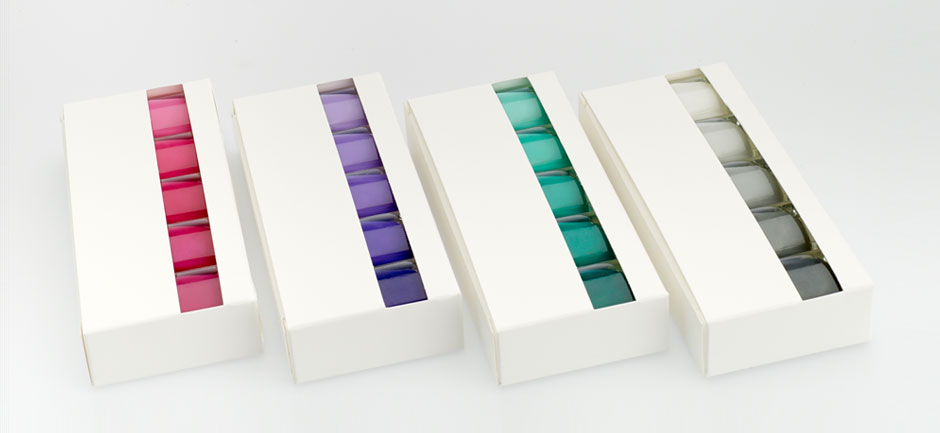 Five at a stroke
Sets each with five grades of colour for trendy varnished nails - ranging from light to dark or the other way round. (5 x 5ml.)
Nail Polish with up to 80 % natural ingredients with our new BIO Base. Compatible with almost all colors.
Nail polish remover with renewable materials
Our new nail polish remover is made of renewable materials (sugar cane) and removes polishes effectively.
For the nourishment of your cuticle and nail. Hyaluron provides additional hydration.