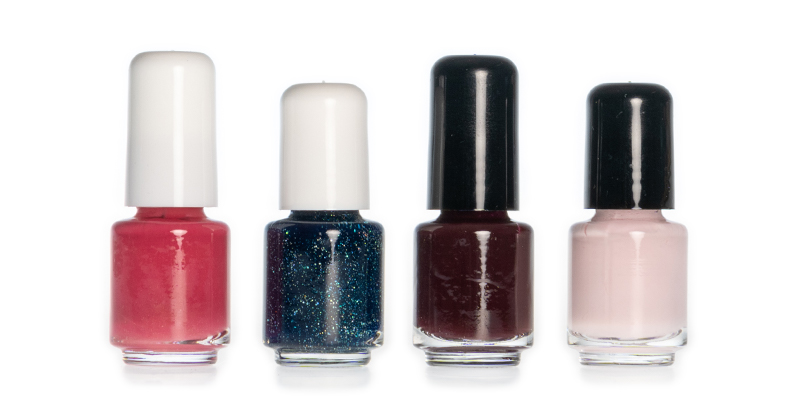 Form: rund
Inhalt: 4,5 ml
Kappen: Mini & Trent in Schwarz oder weiß
From simple to outlandish: when selecting the bottles, caps and screw connections, we focus entirely on your specifications - as we do for the polishes themselves.
In addition to our standard black and white options, you can also choose silver, matt black, gold or other preferred colours for the finish.
And there's plenty of room for personal choice when combining the bottle shapes with the shapes of the caps.